I promised I will let you all know when the new collection is available in my shop.
Most of the earrings are now listed. But there is a lot more to come ; )
This is one of my current favorites: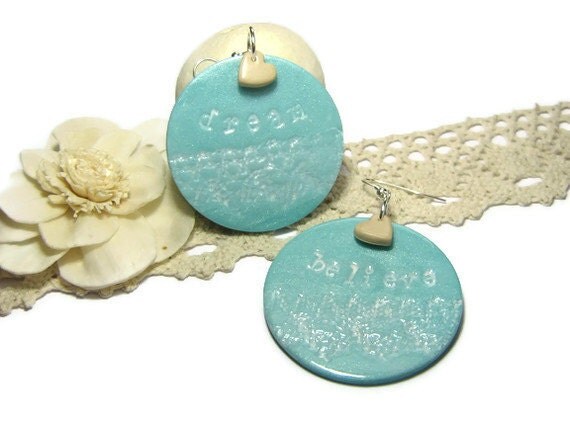 I really love the colour of these earrings. And of course their message. Dare to dream and believe that your dreams will come true!
More to come soon : )